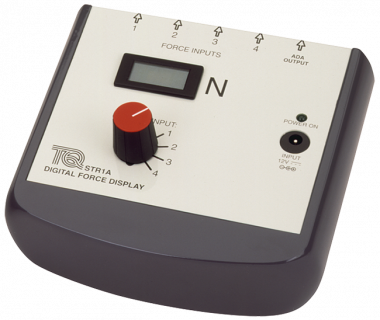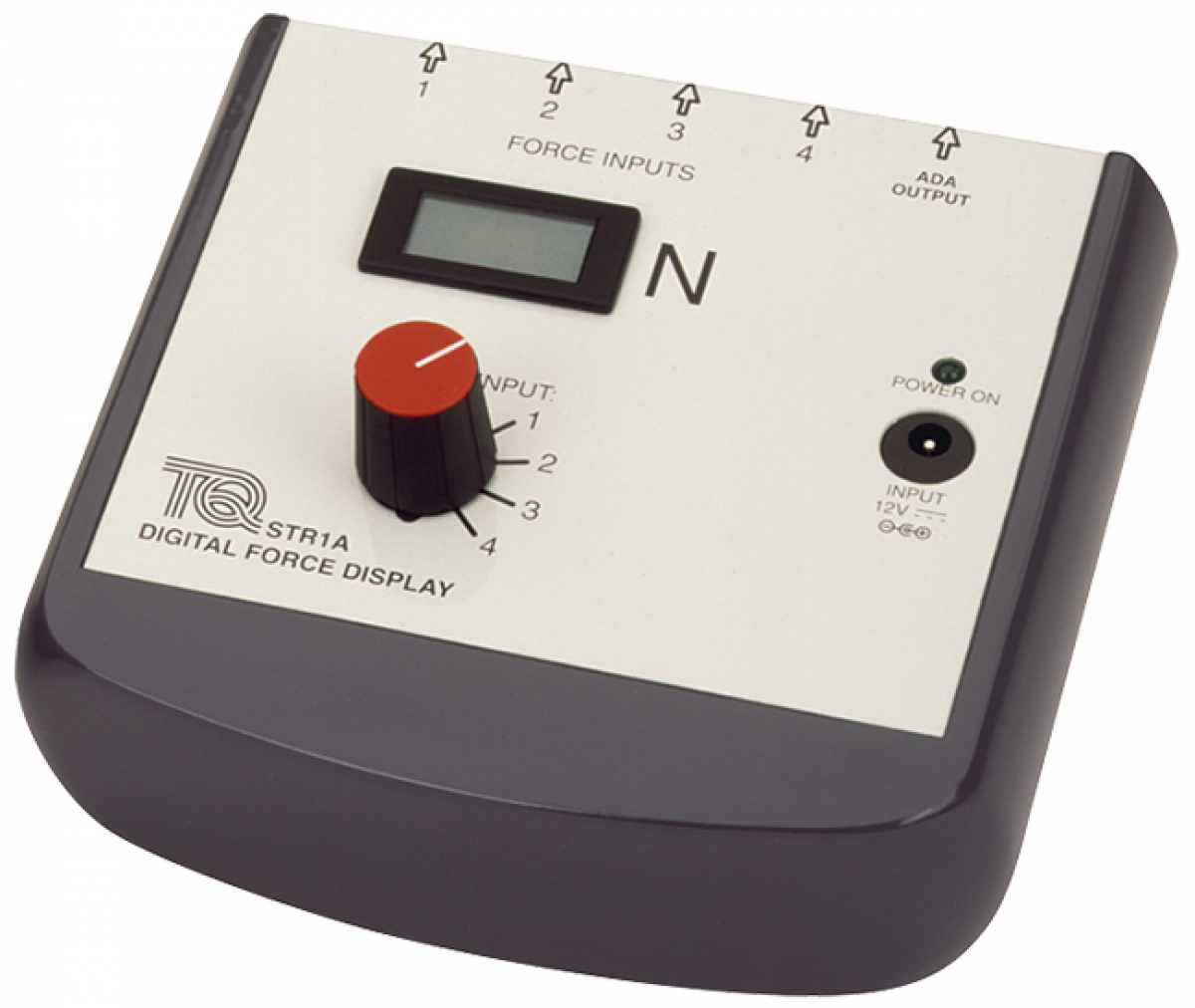 STR1A - Ancillary
DIGITAL FORCE DISPLAY
PDF datasheet
A hardware module to simultaneously measure and display the output of up to 4 force sensors mounted on experiments in TecQuipment's Structures Range (STR2 -STR20).
DIGITAL FORCE DISPLAY
The Digital Force Display fixes to a Structures Test Frame (STR1, available separately). This keeps the experiments tidy and saves space around the work area. The display measures up to four forces from sensors on many of the experiments in the TecQuipment Structures range.
A four-way selector switch selects the displayed force. The display automatically adjusts its range to the force. Includes an output to the Automatic Data Acquisition Unit (STR2000, available separately). When used with the STR2000, the Digital Force Display outputs all four force signals at the same time to the Structures Software.
case study
Structural Mechanics Lab Birzeit University - Palestine
For many years Birzeit University has trusted TecQuipment to be their no.1 provider of engineering laboratory products to aid the teaching of Mechanical, Civil and Environmental Engineering courses. Knowing from personal experience that the equipment is built to last, and that they can rely heavily on local support from TecQuipment agent in Palestine backed up by the dedicated TecQuipment Customer Services team, it was the logical choice to choose TecQuipment once again for their new lab equipment.