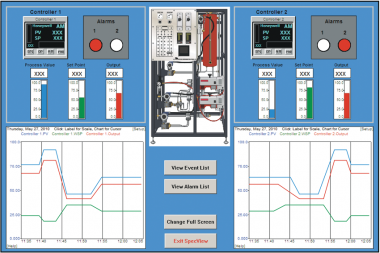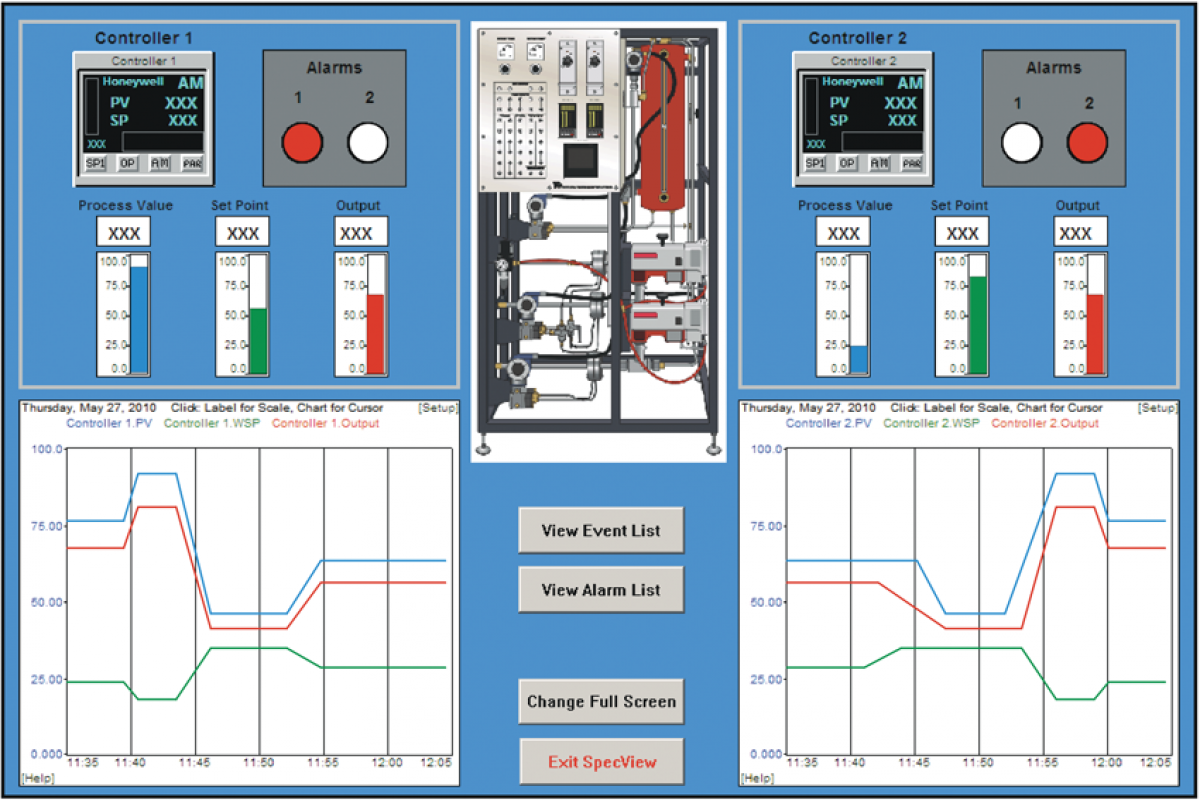 TE37DCS - Software
DISTRIBUTED CONTROL SYSTEM
Connects to the TE37 Control and Instrumentation Study Station for remote control and monitoring of processes.
PDF datasheet
A computer-control package for use with TecQuipment's Control and Instrumentation Study Station (TE37), this product allows remote control and data acquisition. This package remotely controls and collects data from both controllers. 
When used with TecQuipment's study station (TE37), computer control improves the student's experience of industry-standard process control. 
The package includes a high-specification computer, with large-screen monitor, keyboard and mouse. The computer includes connections for direct communication with the controllers on the study station. A suitable Microsoft® Windows® operating system is already installed on the computer as supplied. 
The industry-standard control software includes a graphical display configuration specially made by TecQuipment for use with the TE37 study station. Just as in an industrial environment, the software configuration mimics the real process. The user (operator) can easily see what happens at the remotely controlled process as they adjust its performance at the computer. 
The software logs all events and any controller alarm conditions. The data is shown in real-time (as a trend) or logged for later examination. The software mimic (operator interface) and all data is in full colour for ease of use. 
The easy-to-use software is fully editable, so the students may change the mimic or how the software works. They may even create their own configurations.
When used with the Control and Instrumentation Study Station (TE37), the remote control and monitoring of control processes including:
Level
Pressure
Temperature
Cascade control
Coupled interactive control
Decoupled interactive control
Ratio control
Feedforward control
Feedforward-feedback control
Split range control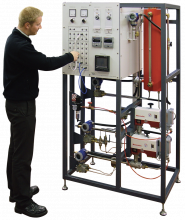 TE37 - Experiment
A laboratory scale model of a typical industrial process plant providing the essential facilities to allow flow level temperature and pressure control. Demonstrates applications of advanced control systems using industry standard instrumentation and controls.