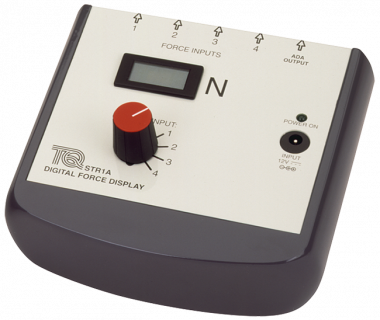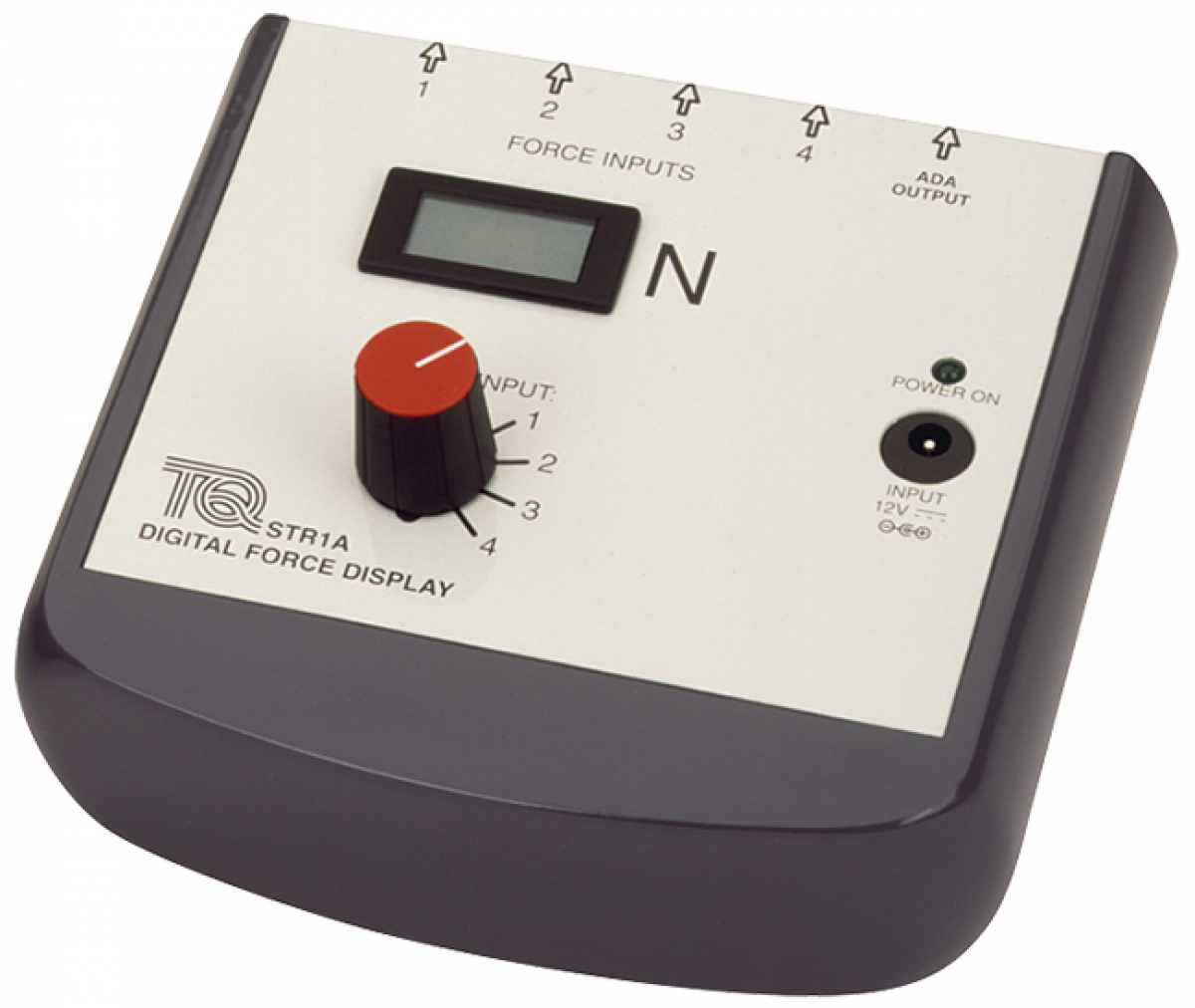 STR1A - Auxiliar
PANTALLA DIGITAL DE FUERZA
PDF datasheet
Un módulo de hardware para medir y mostrar simultáneamente la salida de hasta 4 sensores de fuerza, montados en experimentos en la gama de Estructuras de TecQuipment (STR2-STR20).
PANTALLA DIGITAL DE FUERZA
La Pantalla Digital de Fuerza corrige un Marco de Prueba de Estructuras (STR1, disponible por separado). Esto mantiene los experimentos ordenados y ahorra espacio alrededor del área de trabajo. La pantalla mide hasta cuatro fuerzas de los sensores, en cualquiera de los experimentos en la gama de Estructuras de TecQuipment. Un selector interruptor de cuatro vías, selecciona la fuerza visualizada. La pantalla ajusta automáticamente su rango a la fuerza. Incluye una salida a la Unidad de Adquisición Automática de Datos (STR2000 disponible por separado). Cuando se utiliza con el STR2000, la Pantalla Digital de Fuerza emite las cuatro señales de fuerza al mismo tiempo, al Software de Estructuras.
case study
Structural Mechanics Lab Birzeit University - Palestine
For many years Birzeit University has trusted TecQuipment to be their no.1 provider of engineering laboratory products to aid the teaching of Mechanical, Civil and Environmental Engineering courses. Knowing from personal experience that the equipment is built to last, and that they can rely heavily on local support from TecQuipment agent in Palestine backed up by the dedicated TecQuipment Customer Services team, it was the logical choice to choose TecQuipment once again for their new lab equipment.