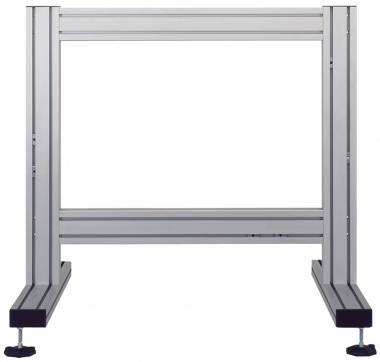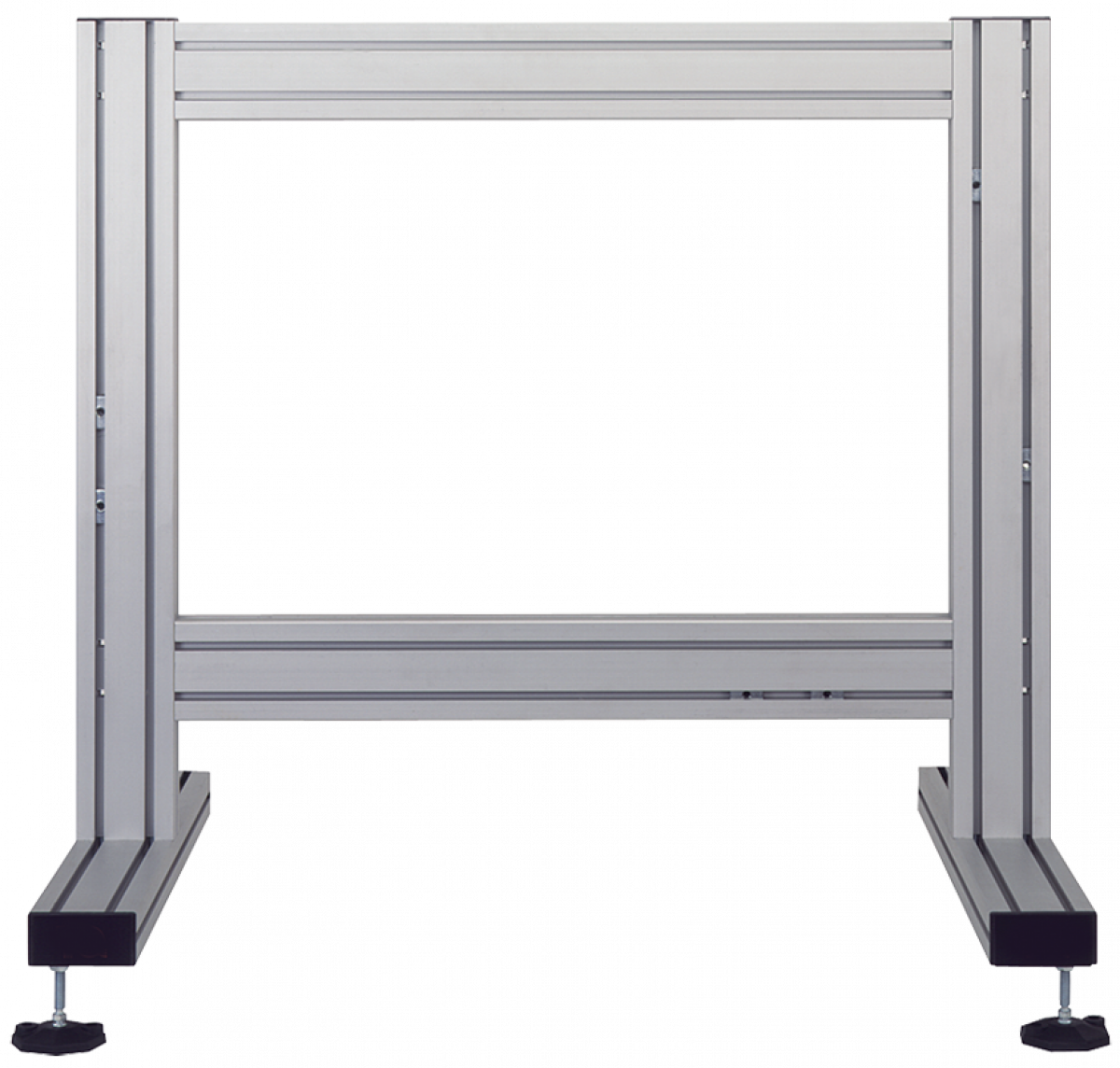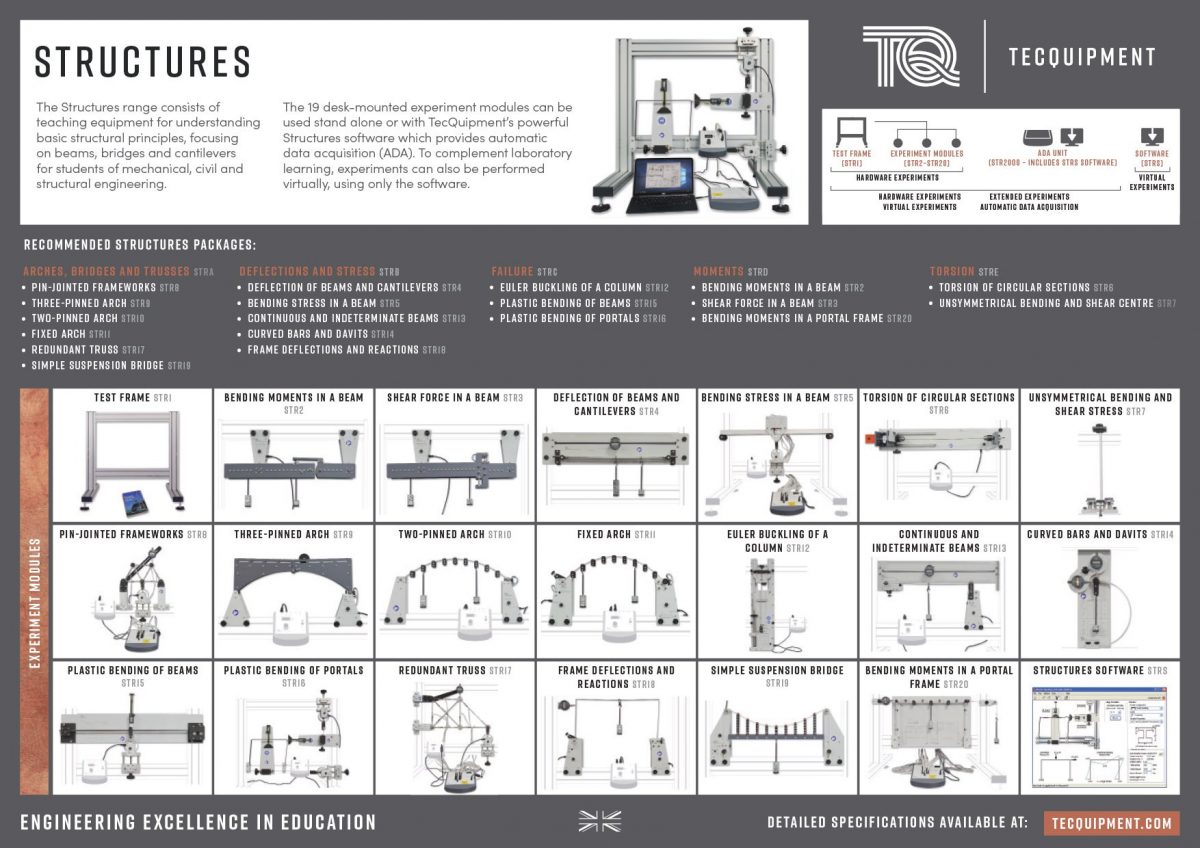 STR1 - Base Unit
UNIVERSAL TEST FRAME
PDF datasheet
A sturdy lightweight aluminium bench-mounting frame to provide rigid support for the interchangeable experimental modules in TecQuipment's Structures Range (STR2 -STR20).
UNIVERSAL TEST FRAME
A lightweight yet strong bench-mounting frame that holds interchangeable experiment modules and instrumentation from the TecQuipment Structures range.
The frame has specially designed slots and self-positioning nuts that hold the Structures experiments and instruments. This fixing system is quick and easy to use. It allows students to change, position and secure each experiment. Adjustable feet support the frame to allow students to level the apparatus before use.
Supplied in kit form with instructions for use and a textbook.
CASE STUDY
Polytechnic Manufacturing Bandung Expand Design Engineering Lab
The Design Engineering department at Polytechnic Manufacturing Bandung on the island of East Java in Indonesia approached TecQuipment for engineering teaching equipment when they wanted apparatus for their laboratory expansion.