Accepting the award was owner and Managing Director Simon Woods who commented:

"We are proud to be recognised for our export business success, which represents a majority proportion of our revenue. I accept this award on behalf of the TecQuipment family, including the team of staff in our Long Eaton Headquarters, suppliers, and 60 plus agents that we partner with around the world."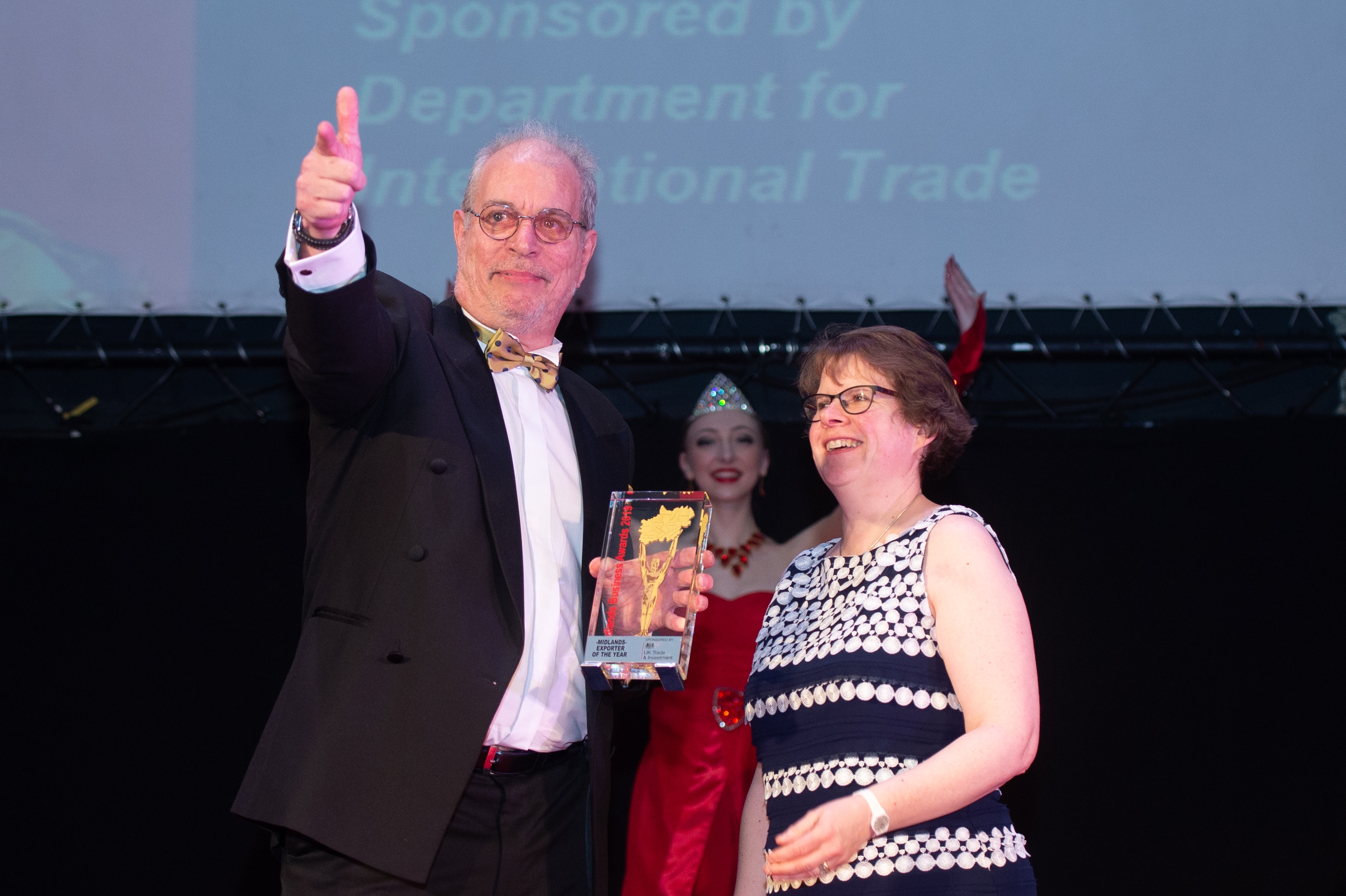 The judges of the Midlands Business Awards noted the company's innovative strategies in export growth, citing particular success in Sub-Saharan Africa and South America.
Woods adds: "Winning the award does not mean that we are going to rest on our laurels. We have ambitious plans for growth that involve new products, expanding the team and moving into more territories."
- Ends –
About TecQuipment
TecQuipment is the leading provider of high quality educational equipment for engineering disciplines. The products allow students and educators to perform practical experiments to illustrate engineering principles relating to aerodynamics, control engineering, process control, hydraulics and fluid mechanics, material testing and properties, structures, renewable energies, mechanics and dynamics, thermodynamics and heat transfer, along with electrical power systems.
The company was founded 61 years ago by the Head of Mechanical Engineering at the University of Nottingham and the Managing Director of a clock making company. Over this period, TecQuipment has grown in recognition of its reliable and robust products that are all designed and manufactured to the ISO9001 standard in Nottinghamshire, UK, delivered with a 5-year warranty. The products are used by students and educators across the world, in over 1500 establishments in more than 100 countries.
Contact Dionne Knowles Marketing Manager TecQuipment ++44 (0) 115 9722 611 Dionne.knowles@tecquipment.com