Remote Teaching with VDAS Products
The remote student engagement solution for VDAS enabled products is available to buy online securly with World Pay.
Next Generation Structures
Easier to use, streamlined software with extra experiments.
A new modernised range of teaching equipment for understanding basic structural principles focusing on beams, bridges and cantilevers for students of mechanical, civil and structural engineering.
Skills for Engineering
TecQuipment is committed to developing the best products for the practical teaching of engineering principles across the world.
Giving students at universities, colleges, schools and training centres, real life understanding to match the skills sets required for the engineering labour market.
Videos
Check out some of our top video picks.
Or browse our extensive collection of informative videos on our feed.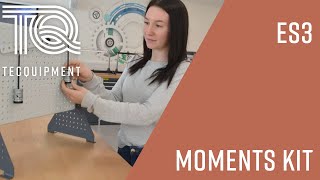 Engineering Science
Moments Kit
Watch Video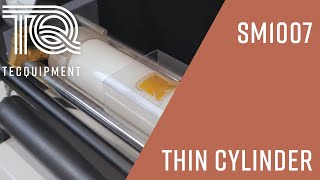 Materials Testing and Properties
Thin Cylinder
Watch Video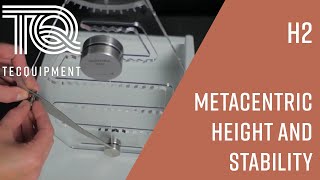 Fluid Mechanics
Metacentric Height & Stability Experiment
Watch Video
See all videos
British Engineered
TecQuipment design, manufacture, quality check and ship from our UK factory.
To maintain TecQuipment's world-renowned high quality products and services, all manufacturing and service operations are performed in-house at the global head office in Nottingham, UK. Including new product development and manufacture, through to delivery and after-sales care from a dedicated team of specialists covering all aspects of the business.
TecQuipment was the Exporter of the Year Winner in the Midlands Business Awards 2019.

Quality Since 1958
Manufacturing the finest engineering education equipment for 60+ years.
Since the company's founding in 1958 TecQuipment has established and maintains a leading position in the global engineering education sector, helping academia worldwide by providing the best, syllabus supporting laboratory equipment.
Case Studies
From the single installation of a subsonic wind tunnel, to entire engineering laboratories supplied by TecQuipment across the world.

See all case studies
Expert Consultants
Contact our specialists today to help you design your perfect laboratory.
We understand that every laboratory and university is different; this is why we have an expansive global team available to help meet your specific requirements.
"We recently purchased a wind tunnel for the training of our aeronautical engineering students from TecQuipment. The product was easy to set-up, straight forward to operate and I am confident will continue to be used for many years to come. The service and training that TecQuipment provides makes them a pleasure to work with."
Milton Keynes College