Compact, Safe and Convenient
When TecQuipment was established in 1958, fluid mechanics products were among the first pieces of equipment that we developed. They quickly proved our reputation for quality, reliability and service. Over the years, we have constantly updated and improved the equipment and the range has grown in line with customer demands and the latest teaching techniques. The modular format of experiments for teaching fluid mechanics, as originated by TecQuipment over 50 years ago, is still as popular as ever.
The modular equipment is based around our hydraulics bench. The bench supplies water to a wide range of experiments, from simple flow measurement devices, to studies of vortices and open-channel flow. This highly proven approach is compact, safe and economical.
Additional to our modular equipment is a wide variety of free-standing experiments. These products cover various areas within fluid mechanics, including hydrology, hydrostatics and fluid machines.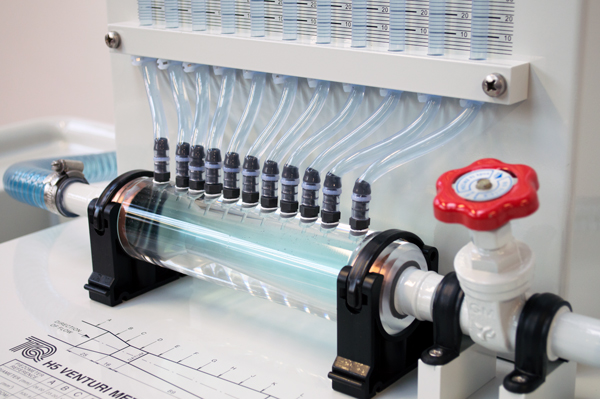 Product ranges
Featured products
FC300-10 - Experiment
A large open channel flume that provides the opportunity for advanced research and student study on a wide range of fluid flow topics.
See all Fluid Mechanics products