More than just a Quality System
The new standard is more than just about quality, it is about the whole process of doing business. In achieving the new standard TecQuipment has been able to demonstrate not only that it can produce top quality products, but that in doing so it takes into consideration and understands the needs of its customers, suppliers, employees and anyone else with an interest in the business.

We are proud to be one of the first manufacturers in the industry to gain this certification.
Nigel Wynn, our Finance Manager who led the project, had this to say about the achievement:
"To achieve this has required a considerable amount of work to revise our existing quality manual and produce further detailed documentation. So, thank you to everyone who was involved during the audit and their on-going dedication to quality."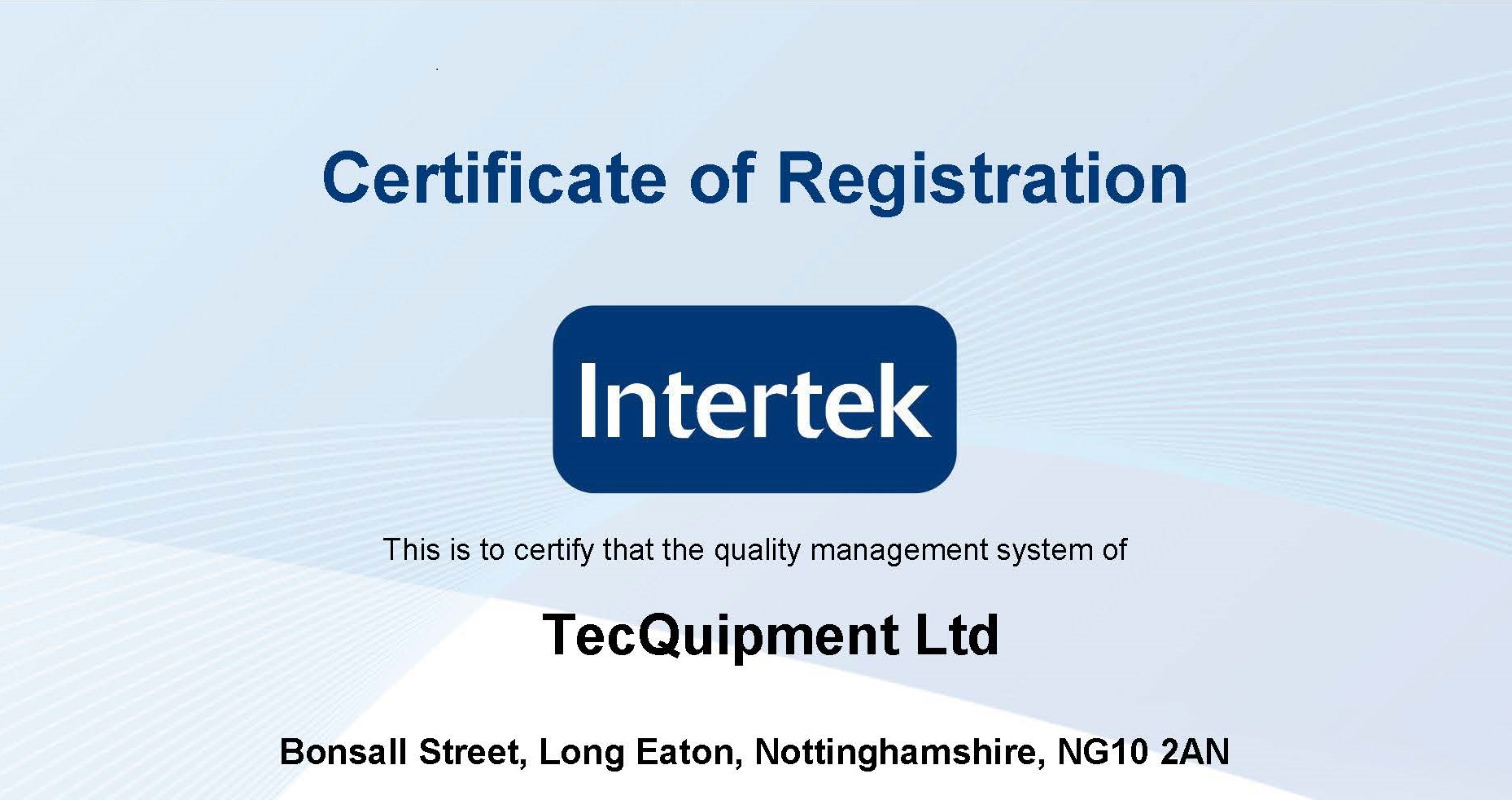 See the full certificate here.
The new ISO9001 quality standard is built around seven management principles:

Customer focus
Leadership
Engagement of People
Process approach
Continuous improvement
Evidence-based decision making
Relationship management
Everyone at TecQuipment strives to meet and exceed these principles every day for our customers, so you can be sure that you receive the best quality of service and equipment in your laboratory every time.