The separate electronic flow measurement instrument (H1X) can be retrofitted by a laboratory technician onto older models of TecQuipment's Hydraulic Bench that use manual measurement methods, this reduces experiment time while retaining the learning experience.
James Cooper, a Technical Specialist working for the School of Architecture, Design and the Built Environment at Nottingham Trent University explains: "Students have commented on how much time is spent calculating flow rates on the gravimetric benches using the original method of volume/time. To help improve this, I recently fitted an H1X Conversion Kit to one of the benches."
Each kit is supplied with the core electronic measurement device, all the parts necessary to carry out the upgrade and a comprehensive installation guide.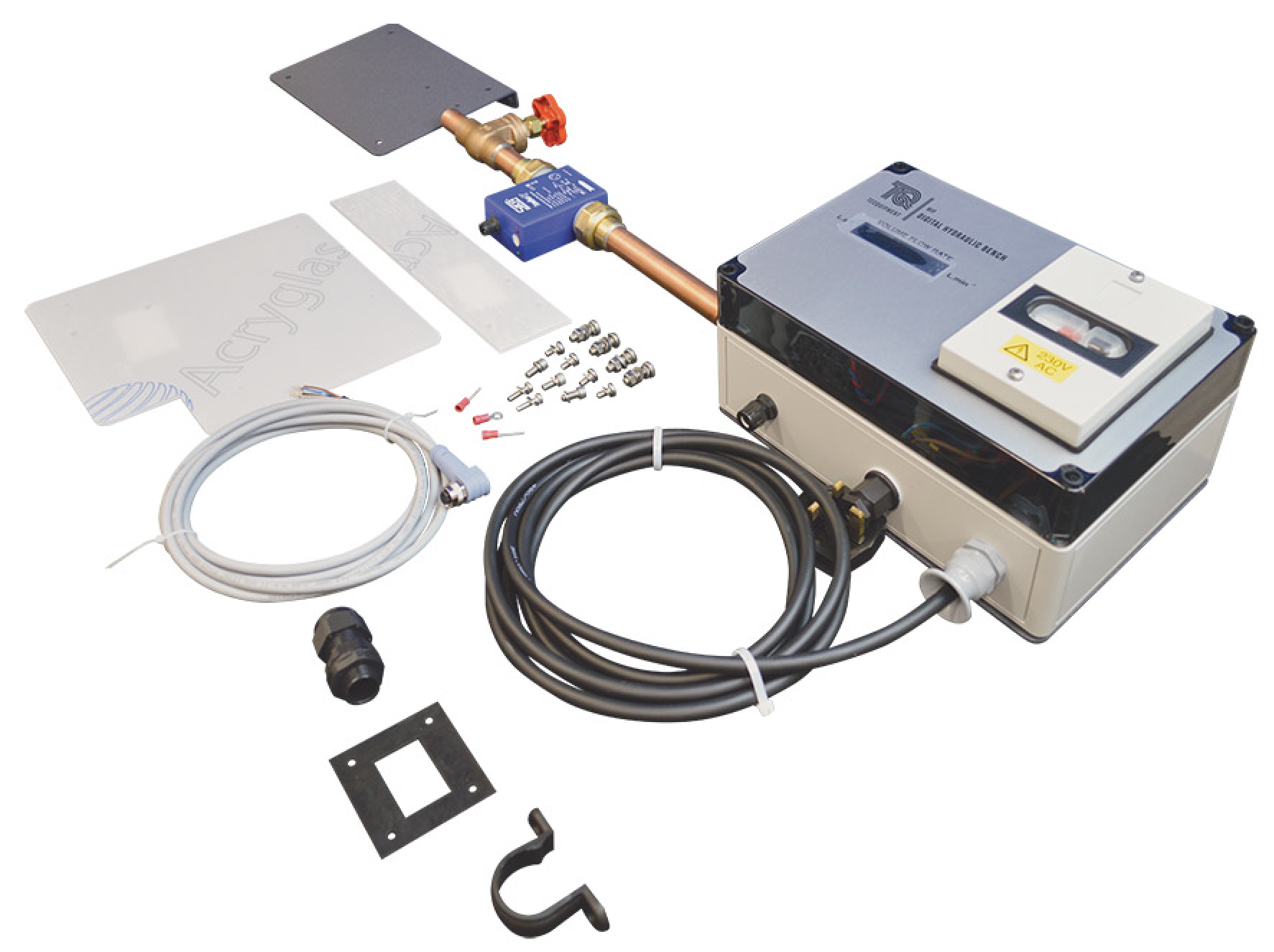 "The fitting was simple, with clear, concise instructions. It included everything needed for the conversion. The fitting time was around four hours including the checking and testing of the accuracy of the flow meter read-out," explained Cooper.
When running the Loss in Pipe and Impact of a Jet experiments the students save around 10 – 20 minutes in a one hour laboratory session (depending on the flow rate and the volume of water that was previously measured).

Cooper went on to explain the benefits. "This allowed for more time being spent working towards the desired learning outcomes. The student feedback about the conversion was very positive. The students previously felt like their time doing manual calculations of flow rates was a waste of the practical time available to them."
Click here to learn more about the H1X Hydraulic Bench Upgrade Conversion Kit.