La gama Estructuras es compacta, robusta y ofrece una demostración más clara de los experimentos. Se basa en la tecnología modular probada y testada, pero es más
fácil de configurar y de usar, elevando su rendimiento al siguiente nivel.
La nueva estructura de montaje en plataforma (STS1) es sólida y estable, lo que permite una fácil visualización de los experimentos desde todos los ángulos: perfecta para que la utilicen grupos de estudiantes y para una visualización de mayor alcance en presentaciones en el aula.
Los 21 módulos experimentales enseñan principios estructurales básicos relacionados con vigas, puentes, voladizos, arcos, riostras, pescantes, peso, reacción,
momento, esfuerzo cortante y torsión.
El nodo de interfaz USB implica que toda esta gama tiene VDAS® Onboard y se conecta directamente a un ordenador que ejecuta el software VDAS®, disponible para
su descarga gratis desde el sitio web de TecQuipment.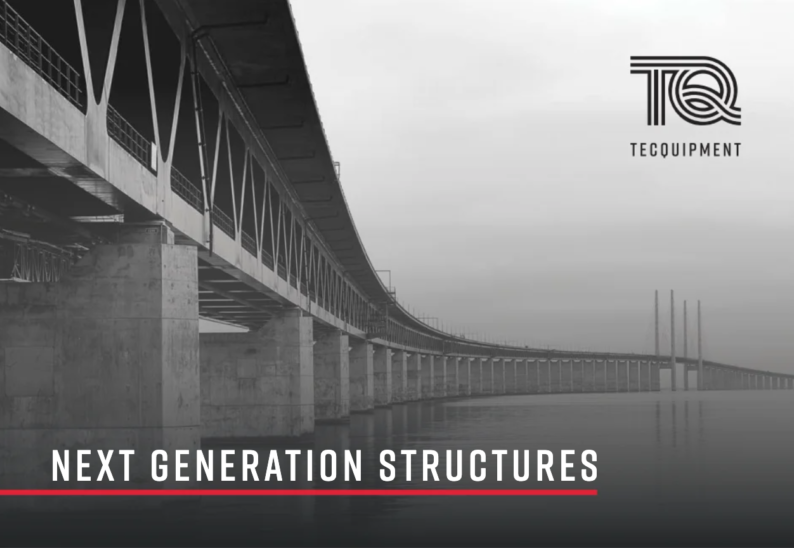 Featured Products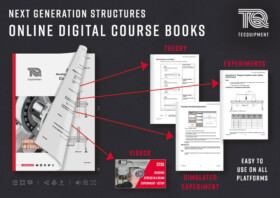 Structures Course Books
STSCB - Ancillary
Enhancing students' learning and understanding of basic structural principles focusing on beams, bridges and cantilevers, these course books provide real life examples and theories and run through the experimental set-up, procedures, and analysis.
Bending Stress in a Beam (Next Generation Structures)

STS3 - Experiment
Experiment for the study of stress distribution across the section of a beam. Mounts on the Structures platform and connects to the Structures automatic data acquisition unit and software.