The institution, which has a long history of providing engineering education in the region recently expanded into offering courses on Design Engineering. They needed civil engineering teaching equipment for teaching students about structures and the behaviour of materials.

Mr. Asep Indra Komara, S.S.T., M.T. commented on their decision to choose TecQuipment products. "For a number of years I have been using TecQuipment equipment at the Institute of Technology in Bandung. Now at the Polytechnic Manufacturing Bandung it was a logical choice to once again purchase TecQuipment products given our previous positive experience of working with the company and their local agent in Indonesia 'Jitrasindo'. Plus I know from years of use that TecQuipment manufacture good quality products."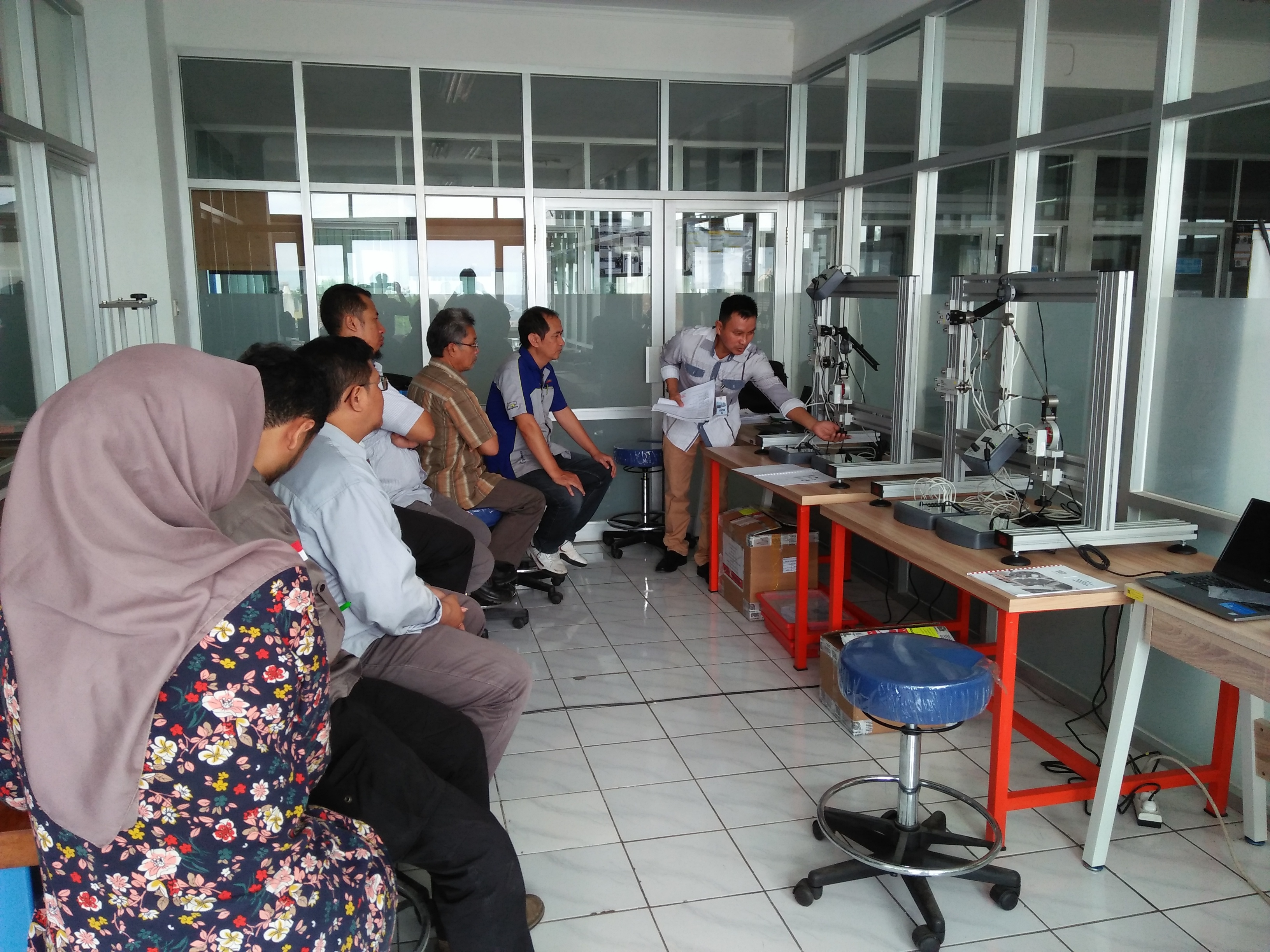 The Laboratory Set-Up
Polytechnic Manufacturing Bandung upgraded their laboratory equipment with structures and materials based apparatus in two phases, adopting them as students progressed through the academic year.
Phase 1
For teaching the theory around torsion they chose a series of Universal Test Frames that provide a rigid support for the 19 interchangeable experimental modules in TecQuipment's Structures Range. They purchased two different experiments to mount on the Universal Test Frames; the Bending Stress in a Beam experiment for investigating stresses and strains within a structure relative to loads, and the Torsion of Circular Sections experiment for investigating the relationship between torque and deflection in the elastic region of solid and tubular sections of various material specimens.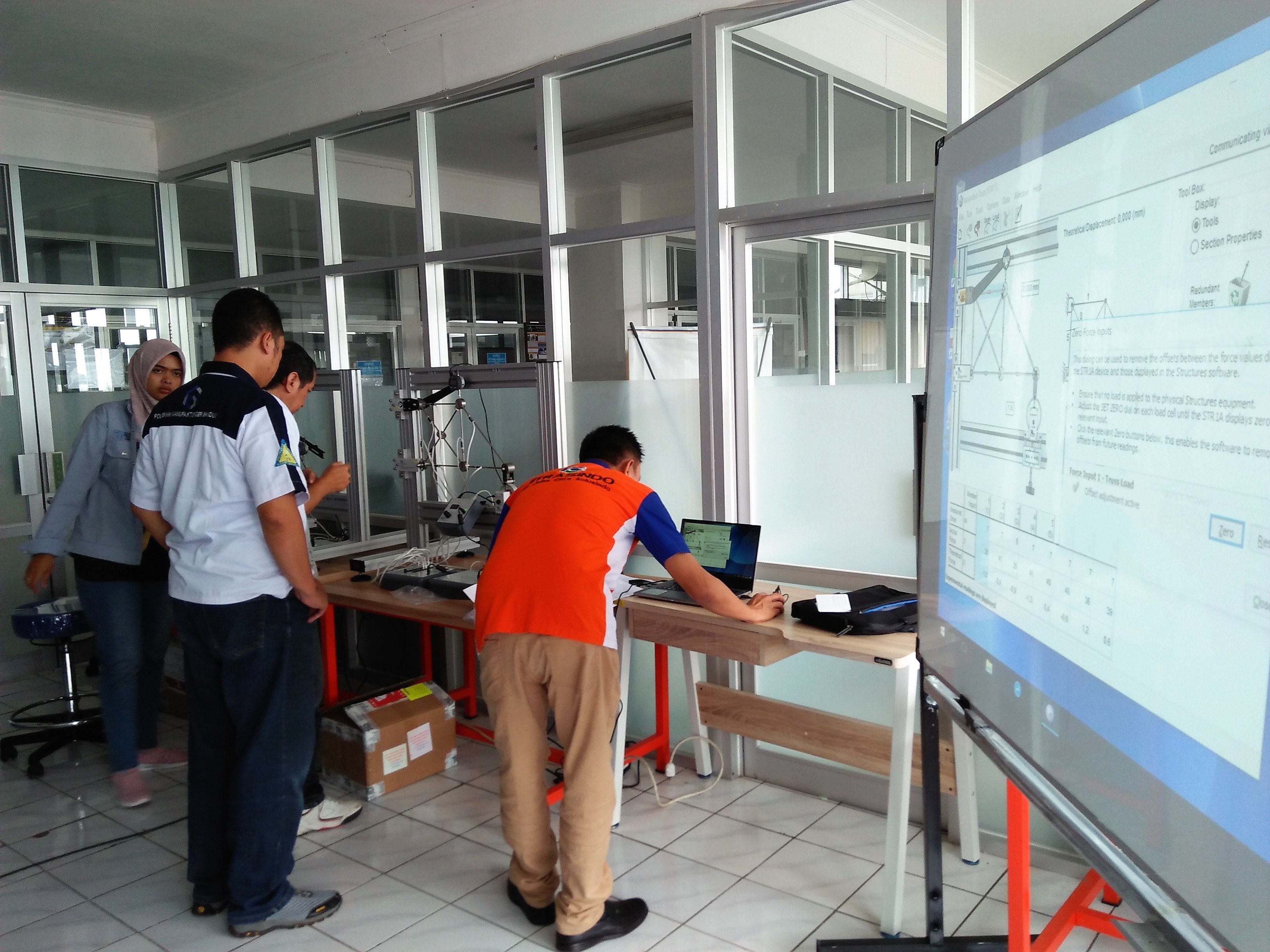 To complement the above, they added an Unsymmetrical Cantilever Apparatus that allows students to investigate the deflections of unsymmetrical cantilevers, and a Beam Apparatus for investigating deflections and reactions in simply supported and cantilevered beams.
Phase 2
For this next phase they purchased an Euler Buckling Apparatus for showing the load and deflection, plus buckling loads for various strut lengths, cross sections and end conditions. Additionally, a Pin Jointed Frameworks experiment to fit on a Universal Test Frame was selected to investigate different pin joined frameworks and the impact of applying forces on them.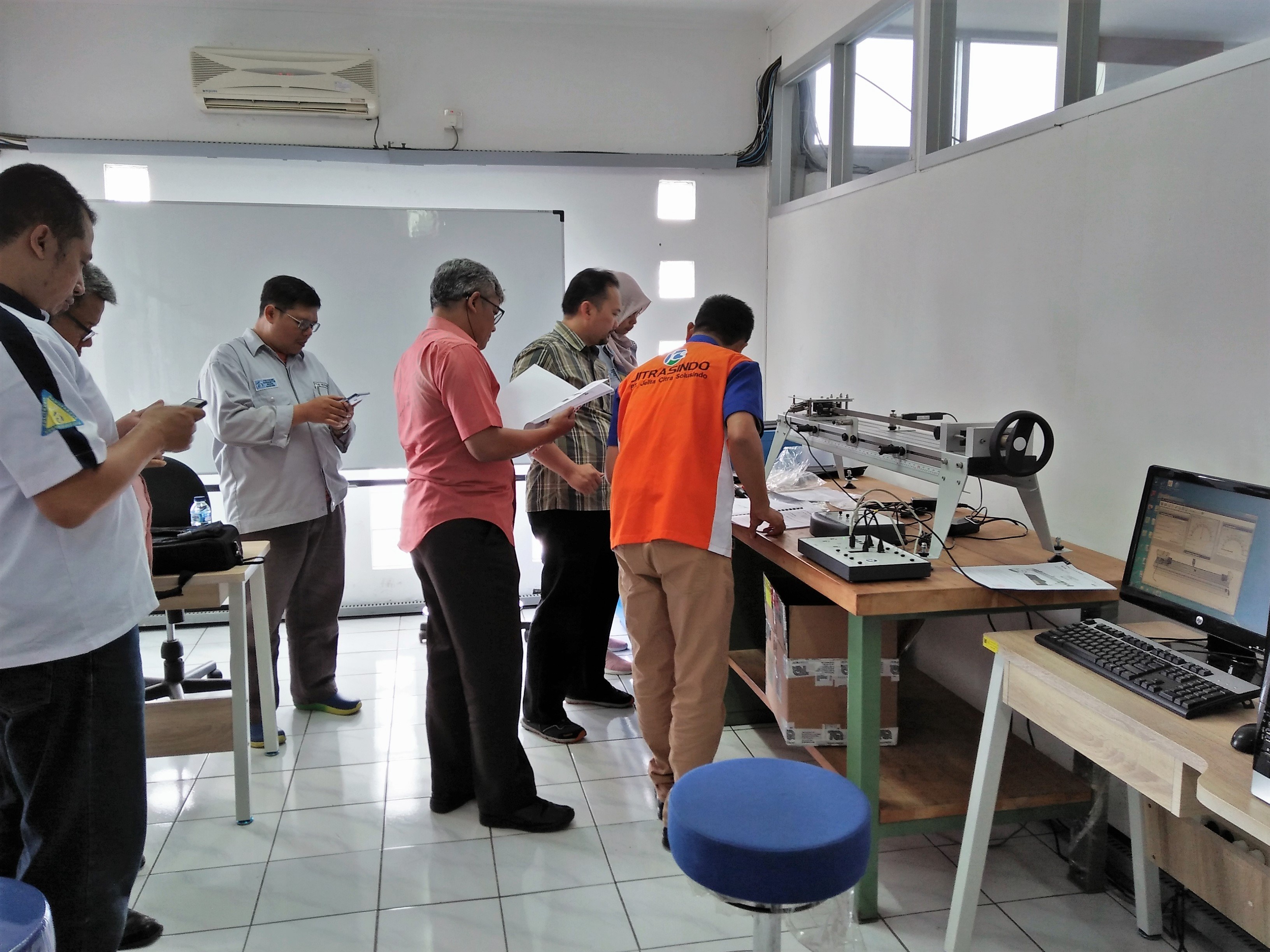 Finally, to familiarise their students with strain gauge techniques a Strain Gauge Kit was included, which features a selection of resistance strain gauges.
Training by Local Agents Jitrasindo
TecQuipment work with an expansive network of trusted agents across the world, including Jitrasindo in Indonesia who supported the installation process and provided training on the equipment at Polytechnic Manufacturing Bandung. "The training was thorough and efficiently delivered. They even recorded videos for our future reference." Explained Professor Komara. Watch the videos in Indonesian below :
Strain Gauge Kit
Euler Buckling Apparatus Pin Jointed Frameworks
Redundant Truss