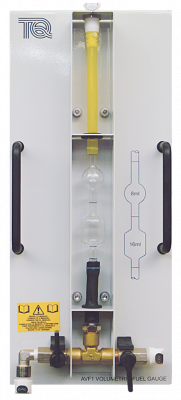 AVF1 - Auxiliar
MEDIDOR VOLUMÉTRICO MANUAL INDICADOR DE COMBUSTIBLE
PDF datasheet
Un medidor volumétrico manual de combustible para utilizar con los conjuntos de pruebas de motores TD200 y TD300.
MEDIDOR VOLUMÉTRICO MANUAL INDICADOR DE COMBUSTIBLE
Case Study
East Tennessee State University Expand Engineering Laboratory Facilities
East Tennessee State University, which has a history of teaching engineering technology dating back to the 1930s, made the decision to expand the course offering in 2015 to include a BSc in General Engineering which combines courses from mechanical, civil and electrical engineering. To teach the course they needed an engineering laboratory that had equipment to practically teach the principles of civil and mechanical engineering. There were existing electrical engineering laboratories, to serve the BSc, in the electrical engineering technology programme. After going out to bid, TecQuipment won, based on a balance between price and functionality of equipment.