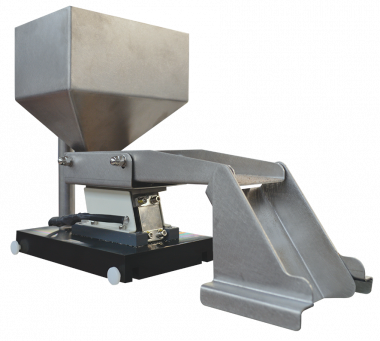 FC80SF - Auxiliar
SEDIMENT FEEDER
PDF datasheet
An ancillary to feed dry sediment directly into the FC80 channel flow from above.
SEDIMENT FEEDER
The apparatus sits on top of the channel, the hopper is filled with dry sediment (sand). The below the hopper is a variable amplitude vibrating plate that causes the sand to move along the chute from which it drops into the flow in the channel.

The rate at which the sediment falls onto the chute from the hopper is adjustable.