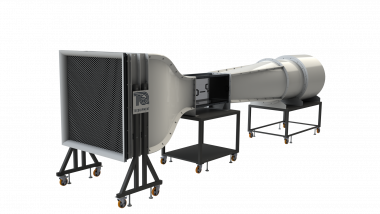 AF1450S - Paquete
TUNEL DE VIENTO SUBSÓNICO DE 450mm
PDF datasheet
Un túnel de viento abierto de succión subsónica, con una sección de trabajo de 450 mm por 450 mm y 1000 mm de largo. El paquete incluye la Superficie Sustentadora con Conectores, una Balanza de Tres Componentes, dos Transductores de Presión Diferencial, una Unidad de Visualización de Presión de 32 Vías y el Sistema Versátil de Adquisición de Datos (VDAS-F).
TUNEL DE VIENTO SUBSÓNICO DE 450mm
CASE STUDY
Milton Keynes College Takes Off with TecQuipment AF1300 Wind Tunnel
The electronic and aeronautical test facility at Milton Keynes College, UK recently purchased an AF1300 Subsonic Wind Tunnel for the teaching of the Level 3 Aeronautical Engineering BTEC Diploma students, which is used on a regular basis as part of the course.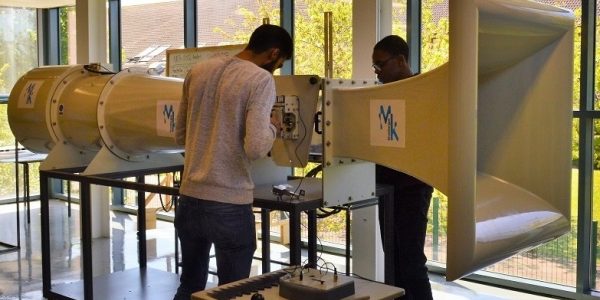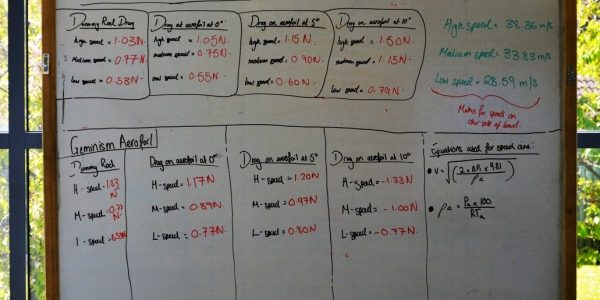 TUNEL DE VIENTO SUBSÓNICO DE 450mm
SUPPORTING PRODUCTS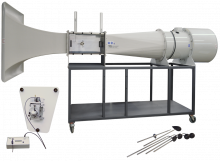 AF1300S - Package
Un conjunto de arranque formado por el Túnel de Viento Subsónico AF1300, Levantamiento Básico y el Equilibrio de Resistencia AF1300Z y un conjunto Tridimensional de Modelos de Resistencia AF1300J.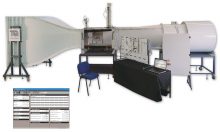 AF1600S - Package
An open circuit suction subsonic wind tunnel with a working section of 450 mm by 450 mm and 1000 mm long. Package includes the Aerofoil with Tappings, a Three-Component Balance, two Differential Pressure Transducers, a 32-Way Pressure Display Unit and data acquisition (VDAS-F).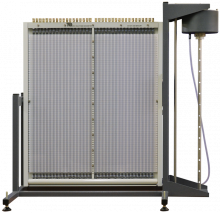 AFA1 - Ancillary
A tilting 36-tube manometer for use with the AF1300, AF1450 and AF1600 Subsonic Wind Tunnels, other TecQuipment products, or as a general purpose instrument.
AFA11 - Ancillary
This smoke generator and probe are an optional ancillary to TecQuipment's AF1125, AF1450 and AF1600. It allows the observation of airflow in subsonic wind tunnels and other airflow situations.

AFA7 - Ancillary
A traversing Pitot-static tube with electronic position measurement for use with TecQuipment's Subsonic Wind Tunnels (AF1300, AF1450, AF1600).