Trainingssysteme für Stromsysteme
Stromnetz Lehrgeräte für die Ausbildung und für den Arbeitsplatz.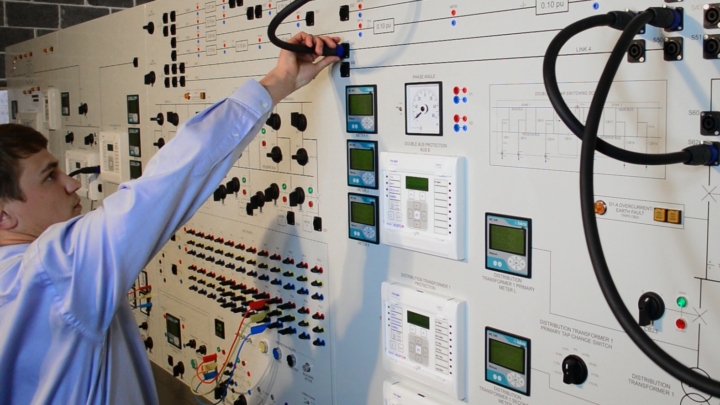 Die Gerätereihe über Stromnetzversorgung bietet Lehr- und Übungsgeräte für alle Elemente der fortgeschrittenen technischen Ausbildung inklusive Stromerzeugung, Transformation, Übertragung, Verteilung, Nutzung und Schutz.
Die erweiterbaren Produkte ermöglichen ein praxisnahes Erlernen mit der Möglichkeit von zusätzlichen Hardware- und Softwareoptionen, einem zweiten Generator und einem SCADA System.
Besuchen Sie unser komplettes Stromnetzprogramm auf der eigenen Industrie Webseite .
Featured Products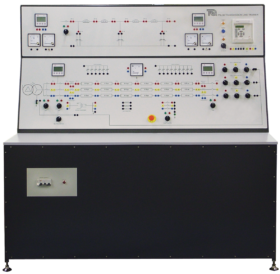 TRANSMISSION LINE SIMULATOR
PSL30 - Experiment
Investigates short, medium and long transmission line performance in single-phase and three-phase systems.

POWER SYSTEM TRAINER
PSS1 - Experiment
A self-contained Power System Trainer that allows engineers, technicians and control room operatives to gain knowledge-based learning and skills-based training in all aspects of electrical power systems.
MORE RANGES
Discover engineering teaching equipment spanning many different topics.