Systèmes d'alimentation électrique
Équipements didactiques pour l'enseignement sur les réseaux électriques et la formation en entreprise.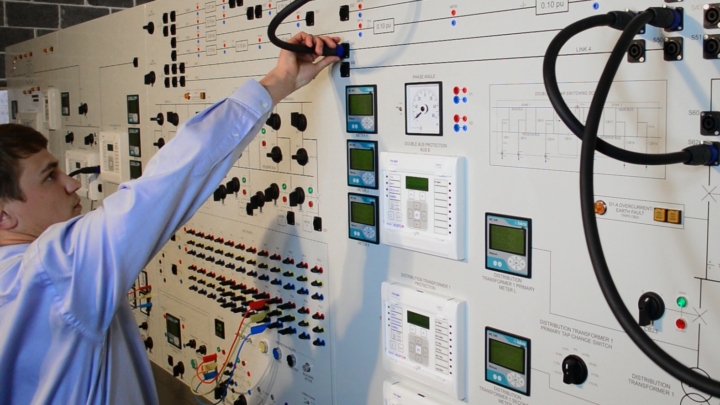 La gamme sur les réseaux électriques fournit un équipement technique avancé pour l'enseignement et la formation sur tous les sous systèmes d'un système d'alimentation, notamment la production, la transformation, le transport, la distribution, l'utilisation et la protection.

Ces produits à échelle réaliste fournissent un apprentissage pratique sur les réseaux électriques avec de nombreuses options de matériel et de logiciel, d'un second générateur et d'un système SCADA.
Consultez notre gamme complète de systèmes de réseaux électriques sur notre site Web industriel dédié.
Featured Products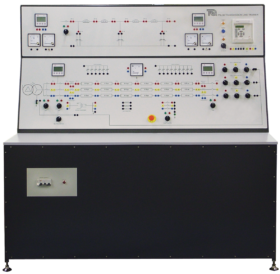 TRANSMISSION LINE SIMULATOR
PSL30 - Experiment
Investigates short, medium and long transmission line performance in single-phase and three-phase systems.

POWER SYSTEM TRAINER
PSS1 - Experiment
A self-contained Power System Trainer that allows engineers, technicians and control room operatives to gain knowledge-based learning and skills-based training in all aspects of electrical power systems.
MORE RANGES
Discover engineering teaching equipment spanning many different topics.