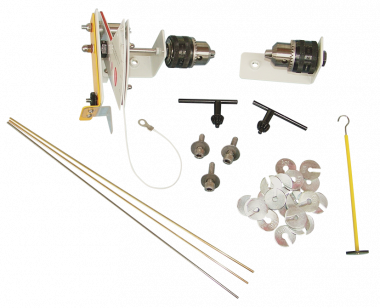 TE16B - Experiment
TORSION TESTING COMPONENTS
PDF datasheet
An additional set of components and specimens for the TE16 to allow elastic torsion tests to be done.
TORSION TESTING COMPONENTS
Experiments to find the relationship between angular deflection and the dimensional and material properties of rods and tubes (torsional stiffness).
TORSION TESTING COMPONENTS
SUPPORTING PRODUCTS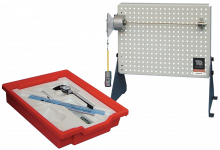 ES5 - Experiment
Demonstrates the torsion in circular section specimens of different materials and lengths.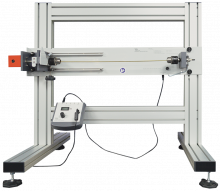 STR6 - Experiment
An experimental apparatus to allow students to investigate the relationship between torque and deflection in the elastic region of solid sections in various materials and a single tubular section.

SM1001 - Experiment
A bench mounted machine to allow students to do torsion tests on different materials.