Pipe Friction And Energy Loss

ROUGHENED PIPE
H16P - Experiment
Optional ancillary (H16p) investigates the characteristics of flow in a roughened pipe.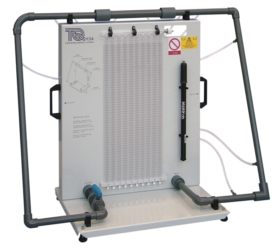 PIPEWORK ENERGY LOSSES
H34 - Experiment
A simple single pipeline apparatus to demonstrate energy losses around typical bends and fittings.
LOSSES IN PIPING SYSTEMS
H16 - Experiment
An apparatus to allow students to investigate the friction losses in piping systems. The large open format of the apparatus makes it ideal for students working in small or large groups.
MORE RANGES
Discover engineering teaching equipment spanning many different topics.