TecQuipment collaborates with over 60 companies that act as sales and service agents representing over 100 countries.
ATLAB has represented TecQuipment across the GCC (Gulf Cooperation Council) countries since 2011, and the dual awards reflect the commercial and technical expertise of the ATLAB staff. TecQuipment's profile in the region has been greatly enhanced through the willingness of ATLAB's team to 'go the extra mile'. ATLAB themselves have expanded across the region during the partnership.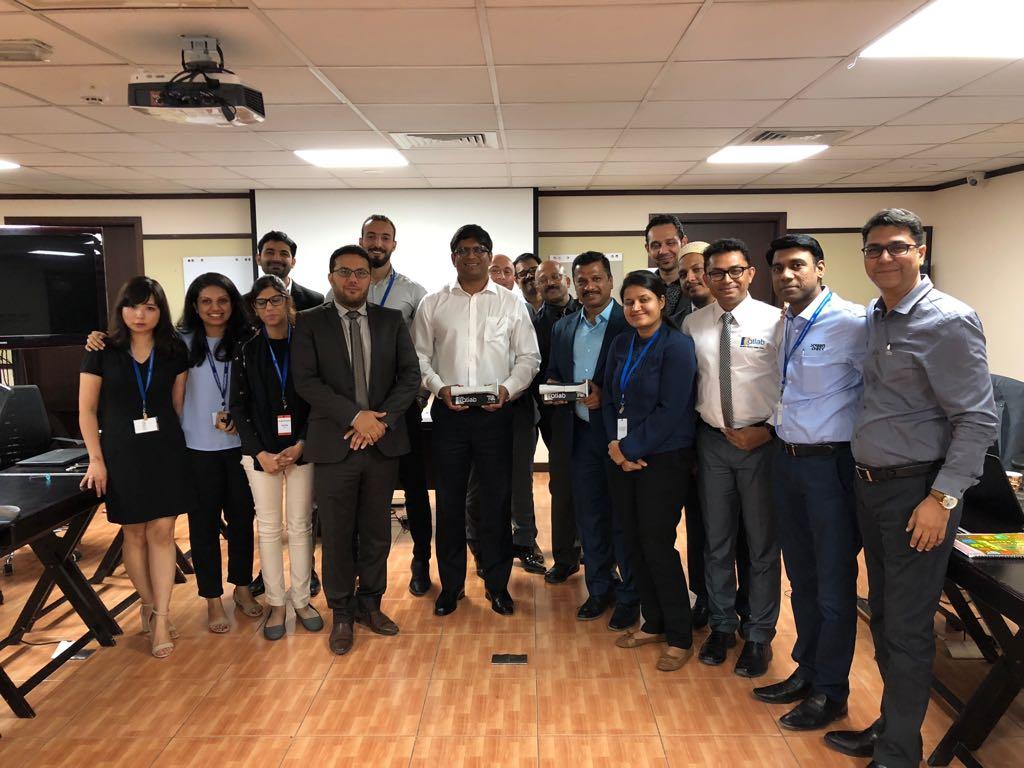 The partnership with Rising Stars winners Tsingso Tech began in 2015 following discussions at Worlddidac Asia. Since then the relationship has gone from strength-to-strength as Tsingso Tech has established TecQuipment as a major supplier into Chinese academic establishments.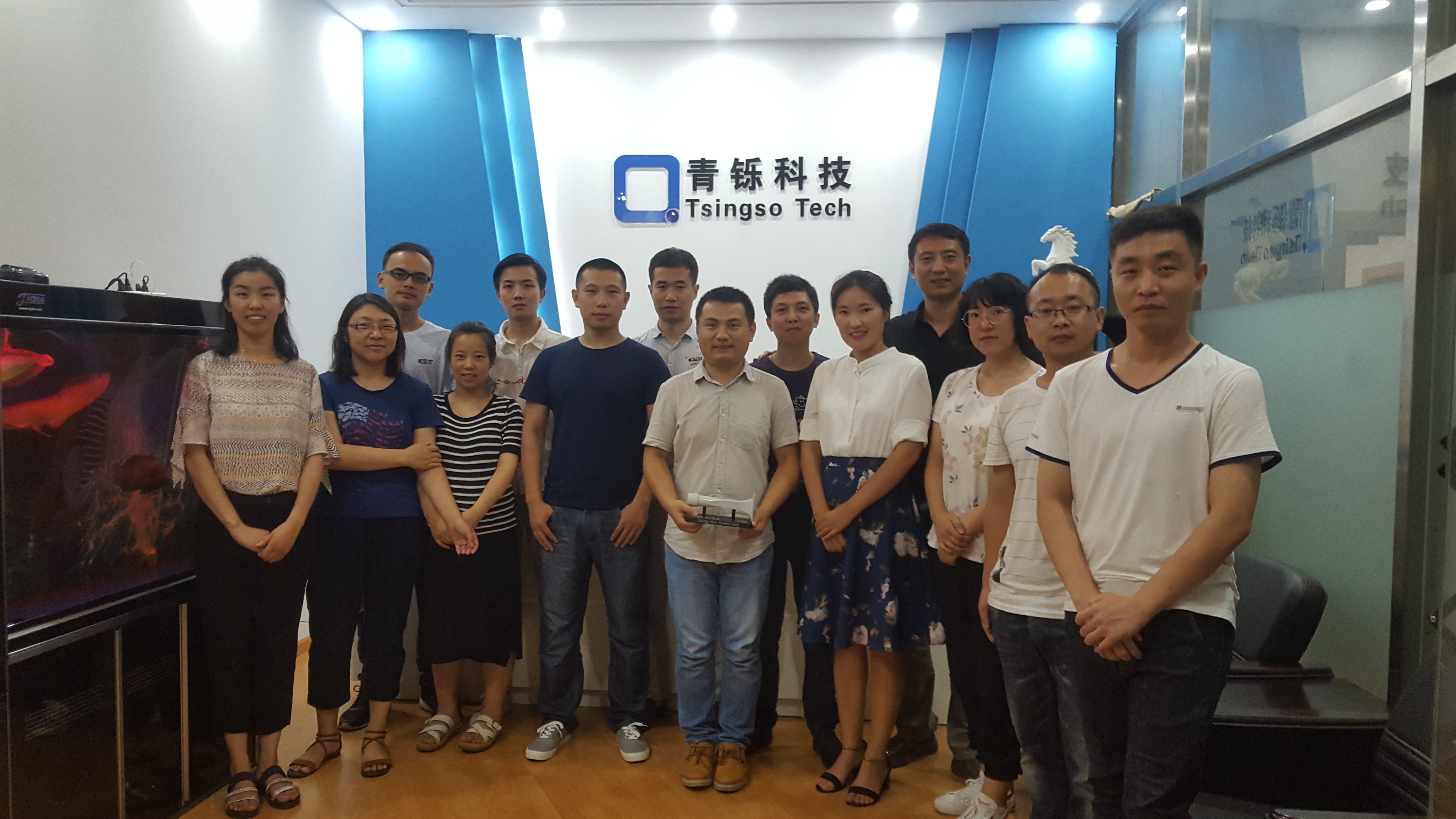 TecQuipment Managing Director Simon Woods comments, "With great pride we announced the winners of the 2018 awards, but the decision was not made easily. TecQuipment works with many excellent agents worldwide, which made it a very tough competition indeed. Nevertheless, ATLAB and Tsingso Tech were very well deserved winners. They have set the bar high for others in our next awards scheduled for 2020."
- Ends -

About TecQuipment
TecQuipment is the leading provider of high quality educational equipment for engineering disciplines. The products allow students and educators to perform practical experiments to illustrate engineering principles relating to aerodynamics, control engineering, process control, hydraulics and fluid mechanics, material testing and properties, structures, renewable energies, mechanics and dynamics, thermodynamics and heat transfer, along with electrical power systems.
The company was founded 60 years ago by the Head of Mechanical Engineering at the University of Nottingham and the Managing Director of a clock making company. Over this period, TecQuipment has grown in recognition of its reliable and robust products that are all designed and manufactured to the ISO9001 standard in Nottinghamshire, UK, delivered with a 5-year warranty. The products are used by students and educators across the world, in over 1500 establishments in more than 100 countries.
About ATLAB
ATLAB a division of Centena Group is a technology-based learning solutions company.
ATLAB specializes in designing and delivering innovative technology-based learning solutions that equip students to acquire 21st-century skills. It focuses on providing high-quality educational training and laboratory solutions for schools, higher education, and industries. It's one of the leading organization connecting Students learning to practical applications while interacting with them right from Schools, to Universities and to industries.
ATLAB is headquartered in Dubai and operates across the GCC region. The team comprises specialists who have decades of experience in conceiving and designing learning solutions. A high level of understanding of the various pedagogical challenges involved in educational, vocational and workforce training coupled with strong partnerships with some of the world's leading providers help ATLAB to offer best-of-the-class solutions. Through our training solutions, we believe that learning can be made more effective and impactful.
Centena Group has been at the forefront of delivering quality, innovative educational programmes to students and those involved in the business of education.
www.atlabme.com

About Tsingso Tech
Established in 2007 and located at silicon China--Beijing zhongguancun shangdi information industry base, Beijing Tsingso Technology Co., Ltd is focused on supplying customers with high-end and state of art teaching and scientific equipment.
We are a dynamic and highly efficient team with 90% of employees from university bachelor degree. We insisting on democratic and scientific management, encourage employee's initiatives and creativity to finally make an aggressive and rigorous working atmosphere in our company. With many years experience in higher education industry, we have established cooperation relationships with most of universities and colleges in relevant faculties. We intend to become a bridge between customer and supplier, to introduce the latest, the most reliable and developed equipment and technology into market, to provide high quality consulting and after-sales service to customer through our strong and powerful technical team.
Tsingso Technology operates with honesty and sustainable service, to bring our brand into every customer's heart, to become a reliable and responsible company. Our product line includes Mechanical Engineering, Energy and Power Engineering, Heat Transfer, Refrigeration and Air conditioning, Aerodynamics, Fluid Mechanics, New Energy, and Automatic control etc. Also we provide a complete solution for customized equipment and system.
We focus on high-end teaching and scientific experimental platform with prominent quality and stand on technology forefront. All our products conform to highest standard requirements and represent for cutting edge engineering across the world.
---
Dionne Knowles Marketing Manager TecQuipment ++44 (0) 115 9722 611 Dionne.knowles@tecquipment.com