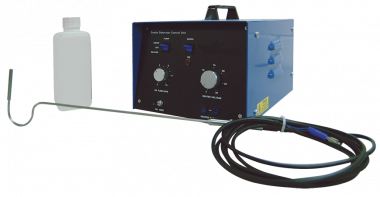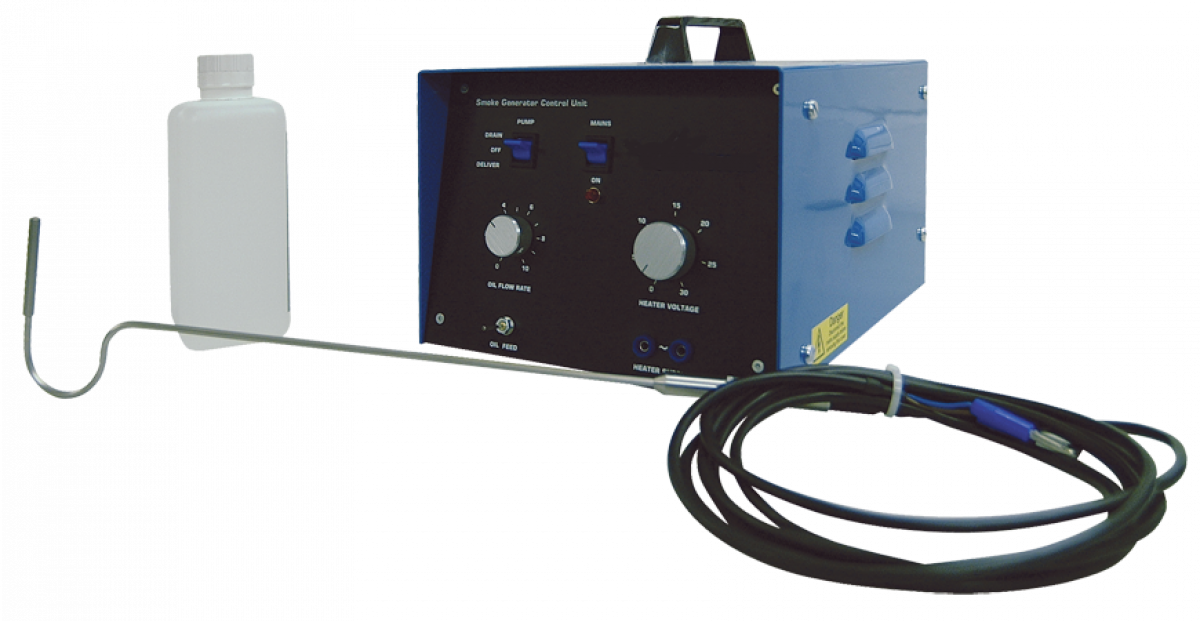 AF1300Y - Ancillary
SMOKE GENERATOR
This smoke generator and probe is an optional ancillary to TecQuipment's AF1300 Subsonic Wind Tunnel to allow the observation of airflow in subsonic wind tunnels and other airflow situations.
PDF datasheet
A smoke generator and probe that allows students to see air flow in subsonic wind tunnels and other low flow rate air flow products.
It is a control unit that pumps oil to the tip of a probe. A low-voltage electrical coil at the probe tip heats the oil to produce a fine smoke trail. The smoke moves into the air stream smoothly and steadily. Students can adjust the controls of the control unit to change the smoke strength to suit the air flow conditions. 
The apparatus includes an integral reservoir bottle. Low oil consumption allows approximately six hours of use on one filling of the bottle. 
Supplied with instructions, smoke probe, spare heater tip and oil.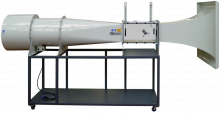 AF1300 - Base Unit
An open circuit suction subsonic wind tunnel with a working section of 300 mm by 300 mm and 600 mm long.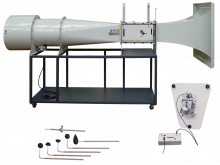 AF1300S - Package
A starter set consisting of the Subsonic Wind Tunnel AF1300,  Basic Lift and Drag Balance AF1300Z and a set of Three Dimensional Drag Models AF1300J.