New VDAS Software Release for Improved Usability and Functionality
The latest version of TecQuipment's Versatile Data Acquisition System (VDAS) software revision 3.0 is now available and offers usability and functionality improvements including:

1. New help browser and search function makes finding information easier.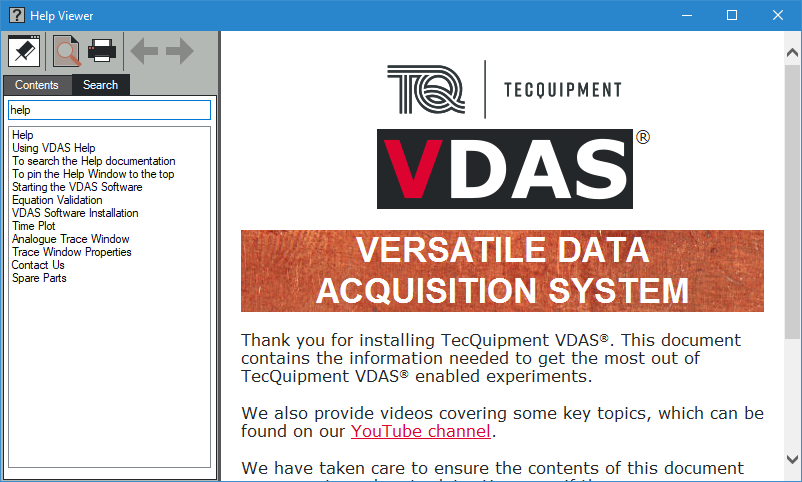 2. Custom equations are now easier to create with the introduction of real-time feedback in the Equation Designer window.
3. For a more intuitive experience and to save time, the toolbar has been standardised across screens.
Download VDAS 3.0 by visiting the Downloads page.