TecQuipment Update on COVID 19
3rd April 2020 – As a socially responsible company, we took the decision on 24th March to close the TecQuipment factory where our products are designed and manufactured under one roof for the interim, to protect both our staff and adhere to social distancing to minimise the spread of COVID-19.
TecQuipment's priorities now are to play our part of protecting the safety of people around the world, continue to deliver top quality customer support and provide as much assistance with remote learning as possible.

Volunteering to Save Lives
Some of our staff have taken the opportunity to volunteer in the national efforts to help support the battle against Covid-19, involved in:
The design and production of ventilators
Delivery of medical supplies to the high risk in the UK
Supporting our Health Service
Working in the food industry to ensure those in need get enough food.
Ongoing Support
Many of our team still continue to work from home keeping providing sales, customer care and remote learning support. Useful email addresses:

customer.care@tecquipment.com
sales@tecquipment.com
marketing@tecquipment.com
Remote Learning Support
Visit the Remote Learning Support area to access videos, documents, details about the Wednesday live Q&A sessions on Instagram and YouTube, plus more on the social communities hosted by TecQuipment.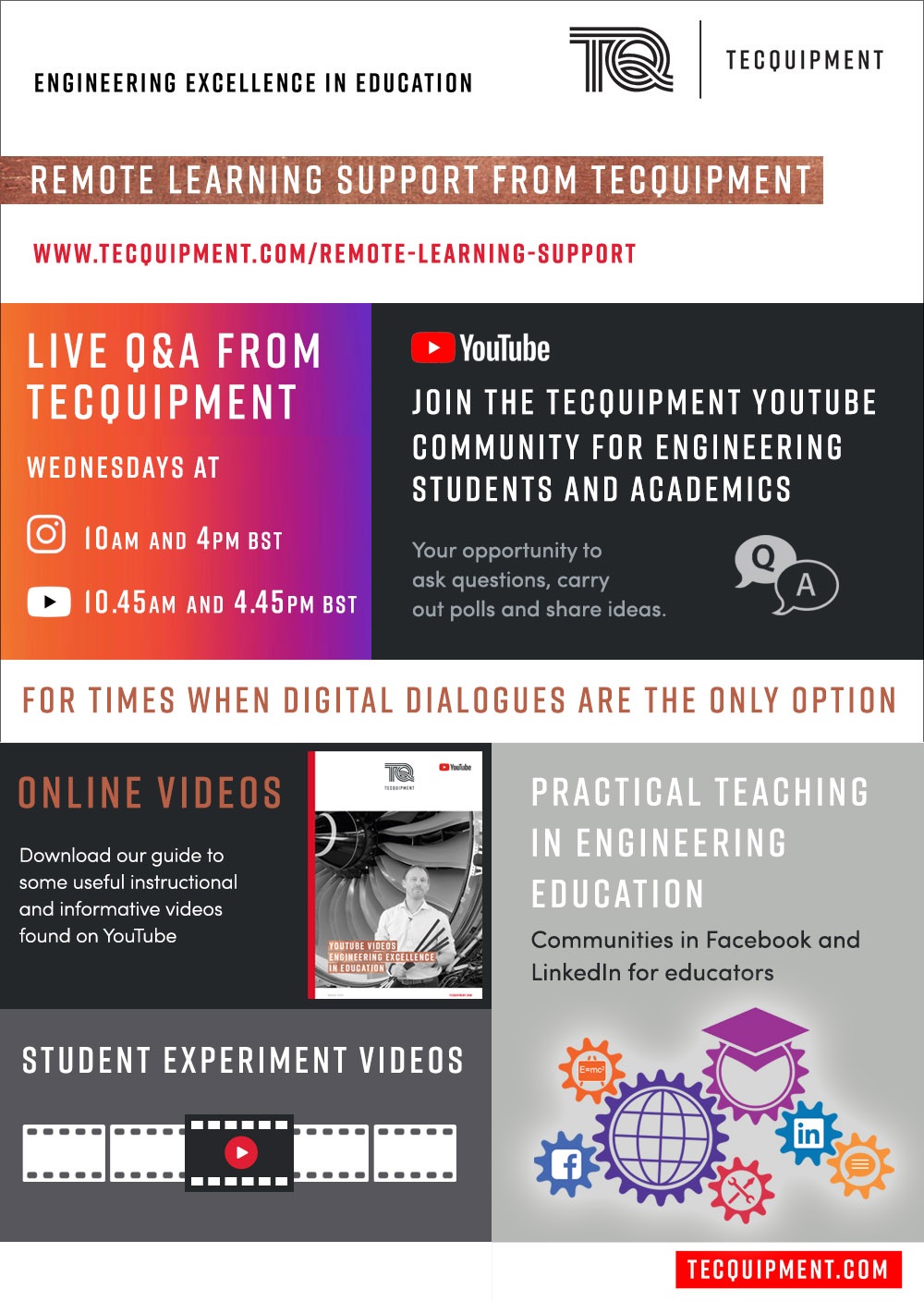 We are committed to working with you to ensure we can support you in the best way possible. If you have specific remote learning needs, please email marketing@tecquipment.com to discuss how we might be able to assist.

Finally, we hope you, your colleagues and your families remain safe and healthy in these difficult times.